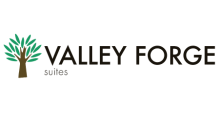 Your Review
Submit a Review

Resident Reviews
|Recommended: YesGood community in King of Prussia — This is a good community. Compared to other apartments, rent is OK value for money . King of Prussia Mall, COSTCO and other shops are close by 5 minutes drive . Pros - 1 Value for money 2 Ample Parking space 3 Leasing Office Staff helpful 4 Elevator - easy move-in. Cons - 1 Old property 2 shops are not in walking distance, so you would need car.
|Recommended: YesGreat — I stayed for 2.8 yrs and all were good. I had a pleasant stay. No Issues.
|Recommended: Yes2 years — Everything was up to date, except their pool side P
|Recommended: YesGood — Good
|Recommended: YesPeaceful Scenic Community — Reaching my 4 year anniversary of leaving in this community and I have to say, I have no complaints. Regina and the rental staff are so fantastic Whenever I have a maintenance issue, it's always taken care of in a timely manner. I must say, during our last winter storm, I meet some great neighbors. The community truly came together. Kudos to George for his patience and assisting with digging me out and for his wife bringing out hot chocolate. Your kindness will never be forgotten. Kudos also to VFS Westover Companies for working around the clock plowing and clearing out parking spaces, taking care of our sidewalks and steps. It shows that you truly care about your residents . It was truly a winter I'll never forget. Anyone looking for a reasonable community with great staff, a quiet and beautiful view, Valley Forge Suites is the place for you. P.S. Tell them SUNSHINE sent you.
|Recommended: Yes
Valley Forge Suites - American Ave — I stayed in these apartments from March 2015 till April 2016. This is a very great place for families and professionals to stay, near by to all shopping areas and amenities. I really loved this locality. I would suggest this place to anyone. Thank You Valley Forge for making my stay amazing.
Srikanth, Thank you for your 5 star review! We really appreciate it and wish you well! Regina Feret Property Manager Valley Forge Suites 610-768-6868
|Recommended: YesI really like the complex. — For the most part it's quiet, but you do hear the neighbors from time to time.
|Recommended: YesGood Place to Rent at A Reasonable Price — Great location for working in the 1st Avenue area. Safe, quiet place at a reasonable price.
|Recommended: YesGood place to live — Good place to live. All shopping, medical, school needs are near to this place. Term of agreement is not complex and very good shared washing facility. All maintenance is done whenever is requested.
|Recommended: YesGood place to stay — Would have been better if there are 2 or 1 1 2 bath. Could able to hear noise from neighbors especially to the room adjacent.
|Recommended: YesGood — good
|Recommended: YesGood — One of the best place to stay in King of Prussia
|Recommended: YesNice place to live — near to mall wall mart, wegmans, and indian groceries walkable to child hospital ,school
|Recommended: YesNice Place to live in KOP — This apartment is maintained so well and the leasign office staff Regina, Nicole are so awesome. They are always there to help, provide suggestions and take care of any maintenance issues on time.Very responsive. This place is walk-able to costco, KOP mall and many other places. In the heart of KOP, this is the best place.