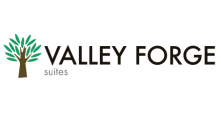 Your Review
Submit a Review

Resident Reviews
Like the apartment
|

Recommended: Yes
Friendly, safe, peaceful neighborhood.|Recommended: YesMaintenance and facilities at Valley Forge are really good. Management staff is very helpful and friendly. The only thing that I think can be improved is that the Fitness center does not have any Treadmill.
Nice Plave to live|Recommended: YesYes
Nice and helpful staff|Recommended: YesThe location is great. The rent is reasonable. Look for the right deal as some new tenants are paying less than me (7 years tenant).
Best place I have stayed in US|Recommended: YesSpacious and affordable concrete apartments. Beautiful scenic outdoor. Gym is very impressive. Helpful representatives and service people. The entrance to the apartments, gives a hotel impression though.
The apartment is very clean |Recommended: YesThe people are friendly.
It's a peaceful, friendly community.|Recommended: YesGreat location, peaceful community and friendly management and neighbors.
Its good|Recommended: Yesits good
This apartment is excellent, I strongly refer this|Recommended: YesThis apartment is excellent, I strongly refer this
Best for economy staying |Recommended: YesWe have been staying here for last 4 years and never had any problems with management . They are cool and generous . Most importantly it is near to all prime locations and effort able apartments . Hope this continuous in future too ..
A very PEACEFUL atmosphere. :)|Recommended: YesGreat! Neighbors and Management are very friendly.
Peaceful place with excellent staff |Recommended: YesNice place, come into this community
Good property to live in|Recommended: Yesgood property to live in
Excellent Management , Great Service by maintance guys , very high regards to Regina Twarogowski|Recommended: Yes- Rent is Reasonable by considering area. - Rooms are spacious - On-time maintenance for any issue - Pool is very clean and well maintained - Very good fitness center. We have been living in this apartments since 3 years extended for another year , we are very happy to live here , good community , easily accessible for any shopping(Just Minutes away). Improvements needed: - Security, management has to take-out the access codes to moved out apartments , seems even after moving the family out from the community if someone uses the same code , still people could unlock the doors for the building. - Surveillance Camera view at-least for all buildings both the entrances. - All doors has to be locked for the building , should be accessible to only for renters , Maintenance and with renters permission code friends , we have observed back door of the building (Wheel Chair Door Entry) always accessible to anyone.
Neat, quiet and spacious|Recommended: YesI enjoy living there so far.